Skip to Content
The Best Furrier in Chicago, IL
Andriana Furs is Chicago, IL's number one furrier and has been since 1987. We are a full-service furrier that provides everything your fur needs. Not only do we carry a wide selection of furs for you to purchase, but we also offer fur repairs, fur storage, fur trade-ins, and more. No matter what fur service you are looking for, we can provide it. Our team of expert furriers has the knowledge and the skill to tend to your fur items the way that they deserve. With unparalleled customer service, you will be happy with your choice of trusting us with your furs.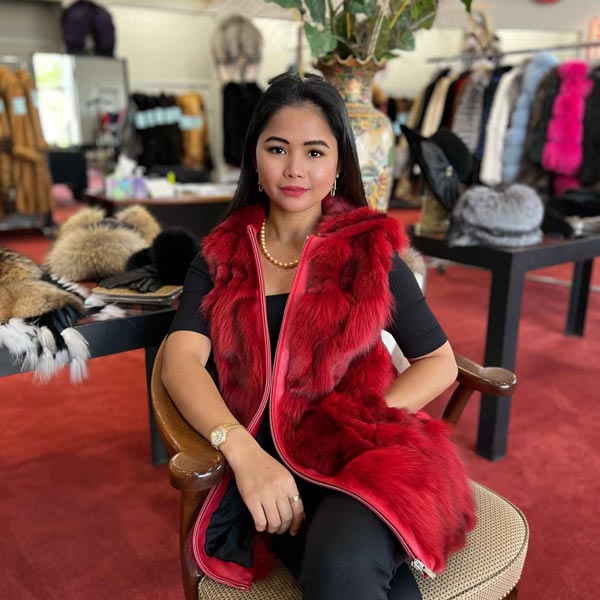 The Benefits of Choosing Andriana Furs
Andriana Furs has over 35 years of experience in the fur industry. With time and experience, we have become a global hit for purchasing fur designs. We proudly offer a wide selection of fur products, leathers, and more. When you choose us to provide you with new fur products or care for your fur items, you will not be disappointed. Our team works extremely hard to ensure that all of your fur needs are met at one location, including fur repair, alteration, cleaning, and more. We have clients from all over, and they are choosing us because they can count on us. Other benefits of choosing our team of furriers include:
Number One Furrier in Chicago
Largest Selection of Furs in Chicago
Globally Recognized as Premier Furrier
Temperature Controlled Storage
On-Site Fur Repairs, Restyling, and Cleaning
Trade-Ins Accepted
Visit Our Fur Showroom Today
As Chicago, IL's number one furrier, we have a reputation to uphold. In order to do this, we provide exceptional customer service, comprehensive fur services, and a wide selection of furs available for purchase. When you visit our showroom, you will be met by a team of expert furriers. We will work with you to help you find the fur pieces of your dreams. Not only can you purchase new fur, but you can also trade in old fur, have your fur cleaned, or even store your fur during the warmer months. Our team is in the business of making sure that all of your fur needs are met. Stop by our showroom today or give us a call.
Schedule a Visit to Our Showroom