Skip to Content
Modernize Your Fur With a Trade-in Option
Do you have an old fur coat that you don't wear anymore? Are you looking to upgrade your fur wear? As part of our comprehensive fur services, Andriana Furs proudly accepts fur trade-ins in Chicago, IL. When you bring your fur items to us, we will ensure that you get the most value out of them. With fur trade-ins, you can opt to put the value of these garments toward purchasing a new fur item from our collections. If you have fur garments that are not being used because they are outdated or they do not fit like they used to, bring them to us, and we will get you set up with more modern fur items.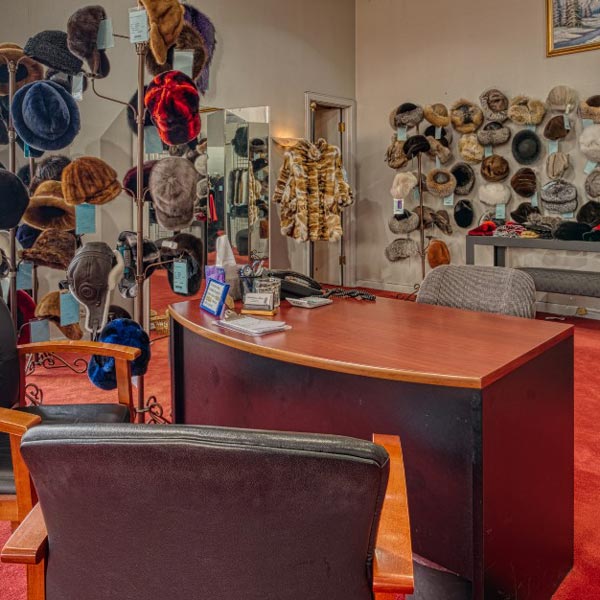 Why Should I Trade In My Fur?
There are plenty of advantages to trading in your fur products. When you trade your fur in at Andriana Furs, you can upgrade your outdated wardrobe with new, modern fur styles that we carry. Trade-ins are perfect for clearing out fur items that you just don't enjoy anymore. You will clear out some space in your closet, making room for more contemporary styles. When you bring your furs to us, we will evaluate them to determine their monetary value, which we will then credit to you so that you can purchase new fur items from our fur collections. A fur trade-in is extremely practical and perpetuates your love for authentic fur pieces. It is time to stop letting your fur items waste away unused. Let us take them off your hands so that you can spend time enjoying updated fur wear.
Trade In Your Fur Today
You can bring your unused or outdated fur items to Andriana Furs today to receive a credit towards new fur wear. In Chicago, IL, fur trade-ins are the perfect way to get the most value out of your old furs. As expert furriers, we know how important it is to get the best fur items that fit you and your style. We know that your style changes over the years, and that is why we offer an extensive collection of fur items for you to trade your old fur in and upgrade to something that suits who you are today. It is time to stop letting your fur items go unused. You can visit us today to upgrade your fur wear.
Schedule a Visit to Our Showroom