Skip to Content
Style Your Fur to Match Your Personality
Have you been hanging on to a fur coat that you love, but it just doesn't fit right anymore? Are you looking to change your fur clothing item into a hat or vest? Andriana Furs provides fur restyling and alterations in Chicago, IL. We know how important it is to preserve the life of your fur products. Over the last 35 years, our team has been working hard to ensure that you can enjoy your fur clothes for a lifetime. As the number one furrier in the area, we know how to alter your fur coat so that it fits perfectly, and we also know how to restyle your coat and make it into something new that suits your modern lifestyle.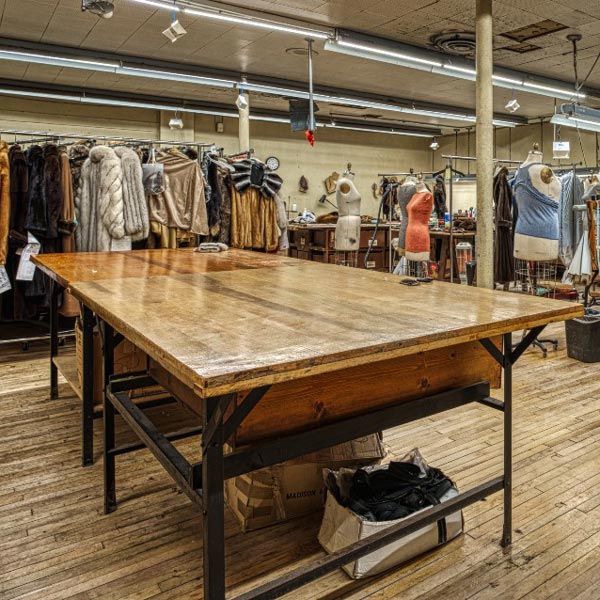 Fur Restyling & Fur Alterations
Is your fur wear outdated? Our team of fur experts can take your outdated garments and turn them into modern pieces of clothing. When it comes to restyling your fur wear, it is vital that you have professionals for the job. We have spent years in the business altering and restyling various fur items and making them into something that you can still enjoy. When fur has aged, it may be time to upgrade it into something new, like a vest, a hat, a scarf, or something else that you have dreamt up. Our alteration services allow us to change the way your fur items fit you. If your fur has aged to be too big or small for you, our experts will make sure that it fits perfectly after the alterations.
Schedule a Fur Fitting Today
Andriana Furs is available to help you get your fur garments into shape. Whether you want to make new pieces out of your fur or you want it to be resized, we can do it. We pride ourselves on paying attention to the details throughout the alteration and restyling process. Our team will first fit the fur item to you and then discuss your fur vision. Our tailors and seamstresses can alter your fur to match your personality and upgrade your outdated fur to something more modern. Don't let your fur sit unused. Reach out to us today to get your fur clothing altered just how you like it.
Schedule a Visit to Our Showroom