Skip to Content
Expert Fur Repairs in Chicago, IL
Andriana Furs provides thorough expert fur repairs in Chicago, IL. As the number one furrier in Chicago, our team knows how important it is to keep your valuable fur garments in pristine condition. That is why we offer repair and restoration services for all your fur items. When fur is cared for properly, it can last a lifetime. However, we know that life happens and sometimes your fur may become damaged. This is where we step in. With our exceptional fur repair services, you can enjoy your fur in its best condition. We strive to restore your fur garments back to their original state. Regular repairs and restoration of your fur pieces will ensure that they maintain their shine and functionality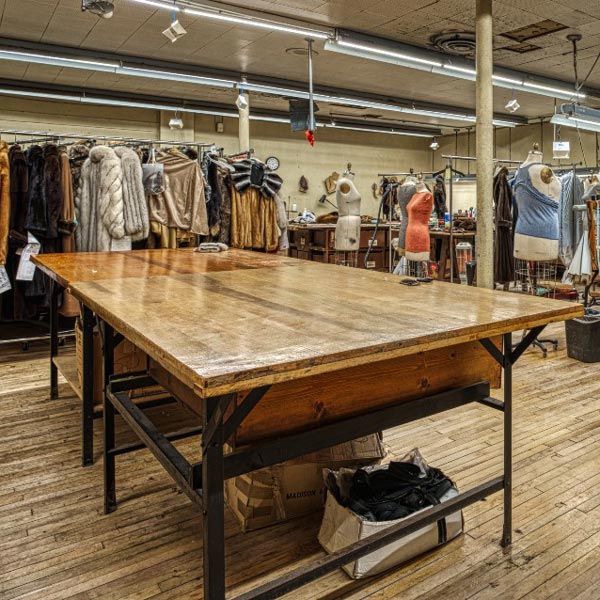 What Are the Common Fur Repairs?
Our team at Andriana Furs has seen it all. Our customers often come to us with specific fur repair requests. The knowledge and experience that our team boasts has equipped us to take care of any repair, no matter how large or small it may be. We know that accidents happen and that even the most careful fur owner may end up needing their fur items repaired.
Some of the Most Common Types of Fur Repairs
Rips & Tears
It is very easy to accidentally snag your fur coat on something such as a chair, door, or another sharp object. These snags often result in some sort of rip or tear. Rips and tears may also occur by sitting down on your fur coat. To avoid these repairs, it is necessary that you be very careful with your fur. However, our expert furriers are prepared to fix any rips or tears when they happen.
Bald or Bare Spots
Bald or bare spots happen when the hairs come off of the fur piece. This typically happens when an object is constantly rubbing against the fur. We see these bald spots happen when the wearer carries a shoulder bag regularly. It is important to avoid carrying items that rub against your fur, but in the event that a bald or bare spot occurs, we are happy to repair and restore it to new.
Restore Your Fur Wear Today
A new fur coat can last for years when it is taken care of properly. This includes having it repaired when it becomes damaged. In Chicago, IL, we provide expert fur repairs so that you can continue to enjoy your fur coats and accessories for as long as you'd like. We pride ourselves on our extreme attention to detail during the repair process. Our goal is to keep your fur pieces in the best condition possible so that you can feel confident wearing your beautiful and luxurious furs wherever you go. Often, people will not wear their furs if they are damaged. Don't let your fur go to waste; get it repaired by our experts today.
Schedule a Visit to Our Showroom